Only steps away from Maya Eventov's studio, Creations Art Gallery is the very first gallery she worked with in North America, and 2015 marks the 25th anniversary of our collaboration.
Since 1985
30 Years!
Creations Art Gallery has provided incomparable service to countless discriminating clients.
Family Owned
Two Generations
Artist Portfolio Highlights Creations Art Gallery
Looking through our on-line gallery or visiting our shop, you will be delighted with what you see. Whatever work of art you choose to acquire you can be assured that it will contribute substantially to your home or office environment. We can promise this because we offer an art on approval service in which you can install a work in your home or office and try it out before making a final commitment to acquire it.
To view our entire collection of fine art we invite you to browse through the portfolios of artists we represent. The collection includes extraordinary landscapes, cityscapes, abstractions, and figurative art as well as high quality Giclée prints reproducing important historic Canadian paintings.
Offering a wide selection of carefully selected works of art of exceptional quality, Creations Gallery is dedicated to working with first-time buyers of art and veteran collectors to ensure complete satisfaction with any purchase.
As well as assisting in the acquisition of fine art created by highly accomplished artists, Creations Gallery provides a wide range of art services including, in-home or office consultation, custom framing, installation, restoration and appraisals.
Awarded the honours of readers' choice of Best Privately Owned Art Gallery and Best Picture Framer, Creations Gallery is dedicated to achieving excellence in all its art services.
Our Gallery in the Village of Ancaster, Ontario
Stimulate your eye an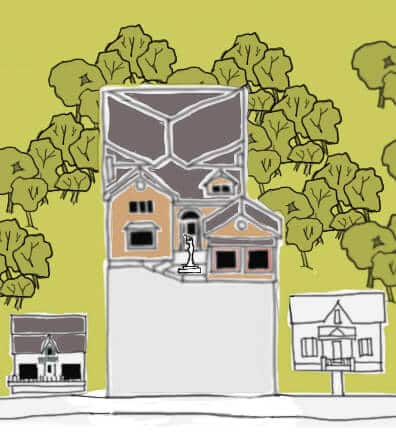 d your mind by visiting Creations Gallery in person. The warm ambience and helpful staff ensure that your experience will be immensely rewarding. We firmly believe that encounters with fine art are deeply personal. Seeing an original work of art installed in our galleries so as to be seen to the best advantage is an intense and pleasurable experience.
We value your comments and questions on the fine art in our collection and are always delighted to assist in selecting the right piece that moves you, intrigues you and complements your home or office décor.
Our highly praised framing service includes a wide selection of mats and frames so that your choice will enhance the ambience of your home or office. You will achieve this goal through measured consultation with our expert team at Creations Art Gallery.
We take the time to assist you in dealing with the restoration of works of art, installing them in your home or office and appraising works of art in your collection.
Creations Art Gallery Offers Traditional and Trending Frame Designs
Choosing a frame for an original work of art or a frame and mat for a print or photograph depends as much on personal taste as does the acquisition of a work of art.
Each client of Creations Art Gallery has unique preferences and because every work of art must work in the environment in which it is to be installed, the selection of a frame is a critical step in the process of decorating a home or office. This is always kept in mind as the team at Creations Art Gallery assist you when considering all the possibilities.
Your painting might look best in a traditional frame which in turn could enhance its impact on a specific wall in your home or office. Other works to be installed in a space with a different character might sparkle in the most up-to-date of modern frames. Working with the experienced team at Creations Art Gallery who present you with an immense stock of frame mouldings, you are promised complete satisfaction. We ensure that your choice is made with the kind of care and attention that guarantees your delight with the result.
An Exciting New Way to Select Frames Through Visualization Technology
With advancement in technology we at Creations Art Gallery are now able to show you in advance what your work of art will look like when framed in the style you have chosen. This cutting-edge system reduces guesswork so that you don't have to rely on your imagination which, in the past, might have led to some surprises. To confirm that your choice of frame is going to work exactly in the way you want in your home or office you can try it out virtually in its eventual location.
See it framed, before you buy!
From this, to this, in 10 seconds!
Picture Framing Possibilities …almost endless
Art Restoration and Frame Repair
Naturally all collectors want to ensure that all their artworks are maintained in pristine condition. Creations Art Gallery will advise you on the best way to avoid accidental or environmental damage to your prized possessions.
If one or more of your pictures or sculptures are injured by accident or if they spontaneously develop condition problems, you can confidently turn to Creations Art Gallery for expert advice and complete restoration services. Before engaging in restoration, the experts at Creations Art Gallery will discuss with you all of the options for procedures that may be taken to restore your artwork.
Art Cleaning Before & After
As experts in the art of framing, Creations Art Gallery provides comprehensive frame repair service. With meticulous craftsmanship frames can be restored to their original condition so that they fully complement a work of art.
One of the best ways to avoid damage to a work of art is to ensure that it is installed correctly in a suitable environment. By engaging Creations Art Gallery to install works of art in your home or office you will be assured that your collection will be presented in the best possible light. This includes installation at optimal viewing height, secure attachment to the wall, and the best arrangement of works so that they complement each other and your interior decoration. Expert assistance in installation of a work of art, such as that offered by Creations Art Gallery, will minimize that risks of accidental or environmental damage.
The team at Creations Art Gallery is dedicated to ensuring that every client is completely satisfied with their acquisition or a work of art and with all other services offered by the gallery.
Evidence of the belief that customers, both worldwide and local, are the heart of an enterprise dedicated to the pleasure of looking at fine art, is provided by the many compliments we have received for our service.
2015-01-01dancreations-gallery-com

The three piece of art arrived in excellent condition, thank you for all your hard work. And as you promised, no extra charges at delivery! &nbsp Thank you very much. I've already got them hung.

2015-11-24dancreations-gallery-com

I want to Thank Dan for his expert guidance on helping me, via long distance, to select the most exquisite Maya Eventov painting (Spring Birches) for my special retirement gift. Because I was unable to go to Ontario from British Columbia to view the paintings in person Dan sent me a video of the painting I was interested in which allowed me to view as if I was there in person. Also Dan expedited shipment of the painting which enabled me to start enjoying before going away for the winter. I highly recommend the gallery and Dan's expert customer service. Thanks again Dan & I look forward to meeting you in person. Congratulations on your galler...

2016-02-09dancreations-gallery-com

I have organized a transfer of funds in Canadian direct to your bank account via the TransferWise web link. &nbsp It was so simple and easy to use and a really great charging structure with their low administration fees. &nbsp

I would thoroughly recommend that you forward the link to any of your international customers.
2014-08-07dancreations-gallery-com

The Lakeside Birch and the Winter scene look fantastic. Thank you for the additional photos before shipping and ideas for framing. It all aided with helping us making the correct choice.

Thank you for helping to make the wire transfer go through smoothly.

2017-01-25dancreations-gallery-com

Purchased a stunning Maya Eventov piece! I was so impressed with the welcoming feel of the gallery, the tremendous selection of artist portfolios, gallery website and the highest quality of professional service at a reasonable price. Dan is amazing!

Thank you, Dan for all your help, knowledge and expertise. I truly enjoy the beauty of this artwork in my home every day. I will definitely be back for another purchase!

2016-12-20dancreations-gallery-com

Wonderful to see an old family landscape come to life again. Decades of grime were expertly removed to reveal details that we weren't aware existed.. &nbsp

Thanks for your effort and reasonable costs.
2017-01-06dancreations-gallery-com

What can I say, my wife and I are 'over the moon' with Eventov pictures. The whole experience of buying from you has been first class throughout the purchase. We will definitely be buying from you again and we are excited to see the new pictures when they are released in November. We love the striking colours of her work. Incredible shipping, 3 days to the North of England.

We cannot thank you enough!

Kind regards

2014-02-23dancreations-gallery-com

Thanks heaps for the prompt and helpful service.  I'm sure she's going to love it!

Thank you very much.

2017-01-06dancreations-gallery-com

It is always a pleasure to deal with Dan. He has done some artwork restoration for us and recently sold us a beautiful painting from David Greives. The transaction was pleasurable and very smooth. Shipping to Calgary was efficient and arrived in perfect condition!

I highly recommend Creations Art Gallery. Looking forward to our next acquisition!!
2014-08-07dancreations-gallery-com

Thank you for finding the perfect original, given the size, subject matter required and within the budget.

This was a gift, and you have made someone very happy!

2014-08-07dancreations-gallery-com

We live in Saudi Arabia and wanted to buy a painting.

We chose Creations Art Gallery ...

Our order was professionally packed and dispatched, arriving in good condition and on time. I was delighted to find a 'business first' approach at Creations , the owner did what it took, including dealing with queries and other work regardless of whether it was a weekday/weekend. A rare quality that inspires confidence.

Overall delighted with the painting, the advice and the way we were taken through the entire experience. Highly recommended. We certainly will be back for our next painting!

2014-08-07dancreations-gallery-com

Living in Alberta would have made purchasing the art I fell in love with impossible, had it not been available through the gallery's website.

I communicated several times with the owner/curator of the gallery through emails and eventually by telephone.   I felt very comfortable with making the final decision to purchase over the internet, Creations was very professional and the transaction went smoothly from start to finish.

The art was securely crated, and arrived in perfect condition. I wouldn't hesitate to do this kind of transaction again with Creations Art Gallery.
2017-01-06dancreations-gallery-com

Thank you so much for all your help on getting my piece framed!

Not only did you give me great choices, some I would have not thought of, you got it done in really great time!!

Thank you!!

2014-08-02dancreations-gallery-com

What a beautiful painting, and NO extra charges at delivery.

Thank You.

2014-08-07dancreations-gallery-com

My wife was thrilled with the painting, it was a special anniversary gift for her. The artist message on the back made it even more special.
2017-02-13dancreations-gallery-com

We would like to take this time to thank Creations Gallery for providing us with such at a personal service when choosing a piece of art for our home. From the moment we entered the store we at a felt very comfortable and they went above and beyond making sure we were at a completely satisfied with our choice. Dan even came over to hang our picture which was above and beyond.

Thank you so much

2014-08-07dancreations-gallery-com

Once I decided which paintings I wanted, the process couldn't have been easier.

In addition to the pictures on the website, Dan sent me a small video file for each painting to ensure I liked each piece from every angle. When I was sure, I was provided with prices and shipping fees.

Payment was easy via the website and my paintings arrived on time as planned. I couldn't have asked for a better experience.