Picture Frame Designs Abound
A picture is a window on the world. Frames and mats accentuate this illusion. They also are essential in protecting a valuable work of art from damage and contribute to the overall effect of interior decoration.
The same kind of care and attention that goes into choosing a work of art for home or office should be taken in choosing how it is to be framed. This is a major element in the presentation of a work of art. Choosing from the almost limitless options for framing a work of art depends on the character of the picture itself and the location in which it is to be installed.
The team at Creations Art Gallery presents clients with a variety of framing options from a large stock of mouldings. Meticulously cut and joined our frames create a flawless visual accent for your precious work of art.
Picture Framing, An Exciting New Way,
Through Visualization Technology!
With advancement in technology we at Creations Art Gallery are now able to show you in advance what your work of art will look like when framed in the style you have chosen. This cutting-edge system reduces guesswork so that you don't have to rely on your imagination which, in the past, might have led to some surprises. To confirm that your choice of frame is going to work exactly in the way you want in your home or office you can try it out virtually in its eventual location.
See it framed, before you buy!
From design, to finished, in 10 seconds!
Art Restoration and Frame Repair
Naturally, all collectors want to ensure that all their artworks are maintained in pristine condition. Creations Art Gallery will advise you on the best way to avoid accidental or environmental damage to your prized possessions.
If one or more of your pictures or sculptures are injured by accident or if they spontaneously develop condition problems, you can confidently turn to Creations Art Gallery for expert advice and complete restoration services. Before engaging in restoration, the experts at Creations Art Gallery will discuss with you all of the options for procedures that may be taken to restore your artwork.
As experts in the art of framing, Creations Art Gallery provides comprehensive frame repair service. With meticulous craftsmanship, frames can be restored to their original condition so that they fully complement a work of art.
Art Cleaning Before & After
One of the best ways to avoid damage to a work of art is to ensure that it is installed correctly in a suitable environment. By engaging Creations Art Gallery to install works of art in your home or office you will be assured that your collection will be presented in the best possible light. This includes installation at optimal viewing height, secure attachment to the wall, and the best arrangement of works so that they complement each other and your interior decoration. Expert assistance in installation of a work of art, such as that offered by Creations Art Gallery, will minimize that risks of accidental or environmental damage.
Our Gallery in the Village of Ancaster, Ontario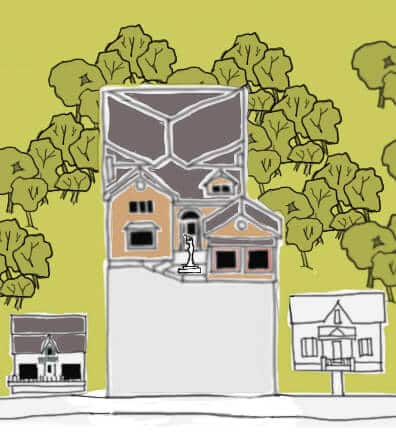 Stimulate your eye and your mind by visiting Creations Gallery in person. The warm ambience and helpful staff ensure that your experience will be immensely rewarding. We firmly believe that encounters with fine art are deeply personal. Seeing an original work of art installed in our galleries so as to be seen to the best advantage is an intense and pleasurable experience.
We value your comments and questions on the fine art in our collection and are always delighted to assist in selecting the right piece that moves you, intrigues you and complements your home or office décor.