Picture Frame Moulding
The choice of picture frame mouldings is virtually limitless. Each moulding will have a particular effect the work of art to be framed. They can conform to the style and color of a work or they can contrast with these. Whatever effect you want to achieve is possible with careful choice of the appropriate moulding.
It all comes down to personal taste. Some contemporary works of art will shine in antique frames while some older ones will strengthen when framed in a contemporary style of moulding.
New - Picture Frame Mouldings
Latest Moulding, and Picture Framing News: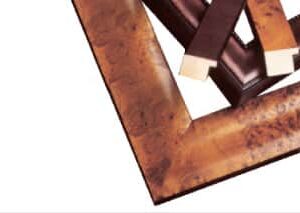 "A collection of traditional burls reminiscent of antique elegance"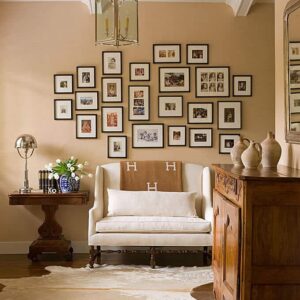 Framing and Installation ideas form, Traditional Home February/March 2014 Photography by John Granen, Written By Lisa Gregan, Produced by Linda Mumphrey with Eleanor Roper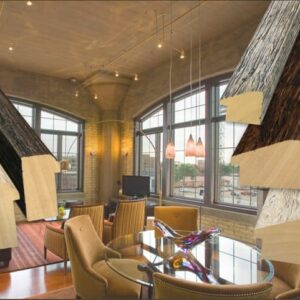 Urban Loft is a new collection of moulding that features three designs with authentic elements found in naturally weathered and distressed wood. Expert craftsmen apply …
Urban Loft a new collection of moulding that features three designs with authentic elements found in naturally weathered and distressed wood. Expert craftsmen apply the …
Urban Loft is a new collection of moulding that features three designs with authentic elements found in naturally weathered and distressed wood. Expert craftsmen apply …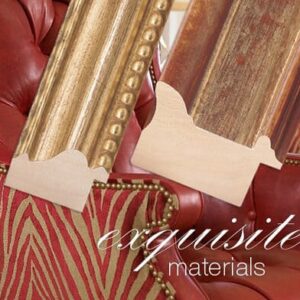 Urban Loft is a new collection of moulding that features three designs with authentic elements found in naturally weathered and distressed wood. Expert craftsmen apply …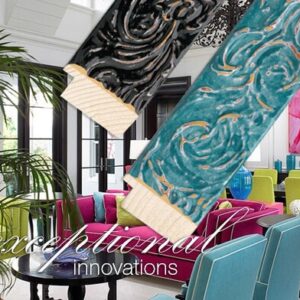 Urban Loft is a new collection of moulding that features three designs with authentic elements found in naturally weathered and distressed wood. Expert craftsmen apply …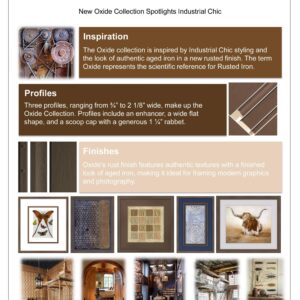 Picture Framing Oxide Moulding. New Oxide Collection Spotlights Industrial Chic. Inspiration The Oxide collection is inspired by Industrial Chic styling and the look of authentically …
Modern & Classic – Experience Versatility with the New Aura Collection. Inspiration Aura is a subtly pervasive quality or atmosphere seen as emanating from a …
Picture Framing H4 Moulding. Inspiration Inspired by the famous "Spruce Goose", the new H4 Collection pays homage to Howard Hughes' beloved H4 plane with beautiful …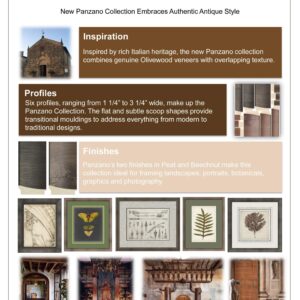 Picture Framing Panzano New New Panzano Collection Embraces Authentic Antique Style. Inspiration Inspired by rich Italian heritage, the new Panzano collection combines genuine Olivewood veneers …
Harmony in Nature What does it look like? Bring the outdoors in. Sculptural hardwoods and aquatic accents. Textiles with natural fibers, weaving, and heavy artisanal …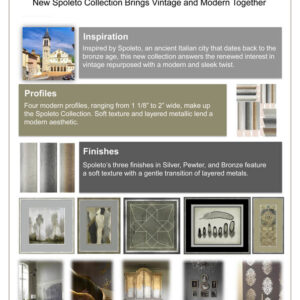 Picture Framing Spoleto New New Spoleto Collection Brings Vintage and Modern Together Inspiration Inspired by Spoleto, an ancient Italian city that dates back to the …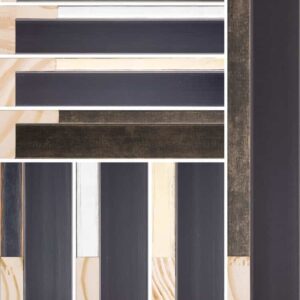 Picture Framing Andover Floats New Bridging Classic Contemporary Designs with Trending Complex Finishes Inspiration Andover Floats serves as "Part II" of the recently launched Andover …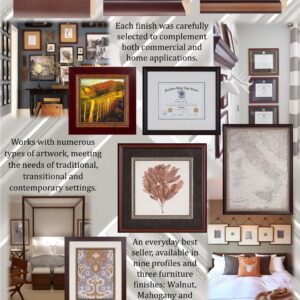 Brighton Frames A beautiful Collection of Furniture Finished Woodtone Mouldings. Each finish was carefully selected to complement both commercial and home applications. Works with numerous …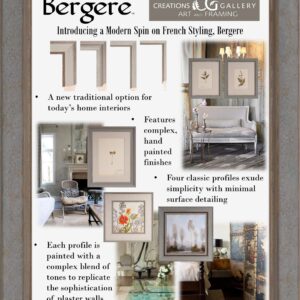 Bergere Frames Introducing a Modern Spin on French Styling, Bergere. A new traditional option for today's home interiors. Features complex, hand-painted finishes.Four classic profiles …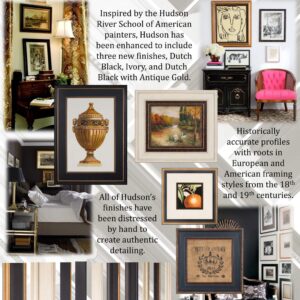 Hudson II Frames An Extension of the Ever Popular Hudson Collection. Inspired by the Hudson River School of American painters, Hudson has been enhanced to …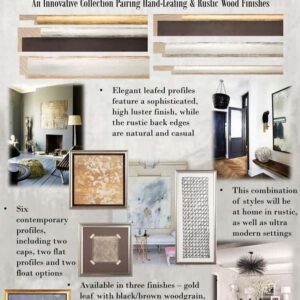 Picture Framing Spencer New An Innovative Collection Pairing Hand-Leafing & Rustic Wood Finishes ideal for picture framing. This combination of style will be at home …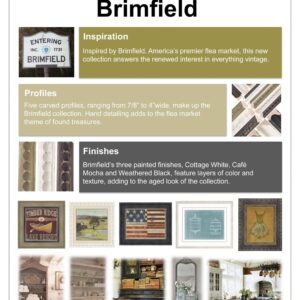 Picture Frame Addition A new addition to your picture framing section. Everything Old is New Again with the New Brimfield Collection ProfilesFive carved profiles, ranging …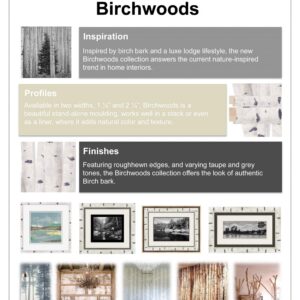 Birchwoods Picture Framing New Birchwoods Collection Brings the Outdoors In great new accent for picture framing. Profiles Available in two widths, 1 ½" and 2 …
New Salzburg Collection, noted for sweeps and sloped profiles. Inspiration Inspired by the city of Salzburg, Austria, the new Salzburg collection's curves and slopes …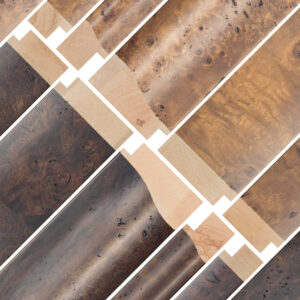 New Havana Collection Highlights Authentic Burl Veneer Inspiration Inspiration Inspired by the culturally rich Havana, Cuba, the new Havana collection consists of authentic burl …